I'm going on a bike ride, and I need your help.
After years of saying I don't want to do charity rides, and I hate fundraising, I'm doing a ride to raise money.
Here's what you need to know. My friend and college roommate, Tonya, has cancer. She has reached the stage where there are no more treatments available. Over the past several months, she has been in hospice care. In her words:
Tonya has immeasurable wealth. It is not the kind backed by a federal agency, but a wealth of faith, determination, courage, and an ability to befriend anyone who crosses her path. My classmates and I want to honor this spirit; it is the "spirit that is Colgate." In order to do so, we need to raise tangible funds. Everything we raise will go toward financial aid. Hopefully we will raise enough to endow a scholarship in Tonya's name. Financial aid made Colgate possible for Tonya, and our goal is to pay that forward (More about Tonya in our official ask below).
It is in this same spirit that I am committing to ride my bike 113 miles, ending at East Hall, our freshman dorm. The ride will take place on Tonya's birthday, July 22, 2021 (severe weather threats will change the date). I hope you will consider supporting this effort. My initial goal is $1300. All money raised will go directly to the fund set up by Colgate. This is not a glitzy fundraiser; swag is pretty limited. Any gift amount will be appreciated, you do not have to choose from Colgate's default amounts. If you need some inspiration, here is a range of possibilities:
$13: Sets the thing in motion (listen to the song at the beginning of the post). Colgate's lucky number.
$18.19: Year of Colgate's founding.
$19.98: Year of our graduation.
$41.31: Tonya's CU mailbox number
$56.50: 50 cents per mile!
Anyone pledging at this level or above will get a handwritten, rather than email, thank you note.
$113: One dollar per mile!
Anyone pledging at this level or above may opt to receive a text update from the road.
$133.46: Colgate's zip code
Anyone pledging at this level or above may opt to receive a selfie from the road.
$197.75: One Slice per mile! (At current day prices. Still plain only.)
Anyone pledging at this level or above may opt to receive two selfies from the road (neither selfie will include pizza).
$282.50: Two and a half dollars per mile!
Anyone pledging at this level or above may opt to receive three selfies from the road.
$565: Five dollars per mile!
Anyone pledging at this level or above may opt to follow me electronically through Garmin's Livetrack*, and receive three selfies.
$860: Number of students starting out in the Class of '98. The biggest and the best!
Anyone pledging at this level or above may opt to receive four selfies.
$1130: Ten dollars per mile!
Anyone pledging at this level or above may opt to be tagged/thanked in social media posts, and receive five selfies.
$1300: Genuine fan of Tonya.
Pledge this much, I'll buy you something from the bookstore.
*Limited number available
Prefer to drive rather than write a check? I am also looking for someone (must be fully vaccinated) to help get me to the Schenectady area (beginning of the ride) from Colgate (end of the ride). I would like to leave my car at Colgate, and have someone drive me from there – the day before the ride – to a hotel near the starting point. Please let me know if you can do this!
Next steps!
— Donate at: http://colgate.edu/hendersonfund (Please contact me if you'd prefer a different method. Please note that donating directly to Colgate comes with a tax deduction, other ways do not.)
— In the comments section, please write, "Jennifer's bike ride."
— Email me your gift level and phone number (for texts or selfies)
— If you would like to follow my training progress, sign up here to receive updates Sorry, too many issues with the site. See my usual FB updates.
— Follow the fund's progress (updated weekly)
Also welcome are cheerleaders at East Hall! Our official ask is below the map. Please let me know if you have any questions. THANK YOU and GO GATE!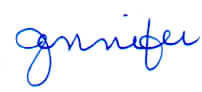 Our official ask:
It is with a very heavy heart that we write to tell you that our classmate, Tonya Gscheidle Henderson, is losing her life to a rare form of cancer. Tonya was, to so many of us, the epitome of what was best about our Colgate years. She was a community builder, spreading 'gate enthusiasm and creating lasting friendships in every corner of her campus life. Tonya's grit and joy forged the course of her life, and Colgate was a momentous chapter in that journey.
After Colgate, Tonya earned her PhD in School Psychology and recently won School Psychologist of the Year for the state of Oklahoma. Tonya was the first person in her family to graduate from college. In many ways, Colgate changed the trajectory of Tonya's life. We would like to ensure that more students like Tonya attend Colgate by raising $50,000 to endow a scholarship in Tonya's name.
We hope to make it possible for Colgate to be an important chapter in another student's life, so that like Tonya, they can go on to build community wherever their life journey takes them. If we reach our $50k goal within the next year, an endowed scholarship will be named in perpetuity for Tonya.
$50k is a great deal of money to raise in a short period of time. "Up the hill with profound determination" is our guiding motto. Tonya has never given up. Not when she was told Colgate's hills might be too difficult for her as someone diagnosed with muscular dystrophy. Not when she was told to retire because of her health, but continued to work. Not when she was told there were no more treatment options, and has lived long beyond any medical experts' hopes. We will not give up. We will walk up that steep hill. Please join us on this climb as we raise $50k to honor our determined and brave classmate.